All American Barbering is a traditional men's barbershop that is passionate about giving our clients the best service and experience possible. Our barbers are dedicated to giving first-rate haircuts and straight razor shaves each time you're seated in our chair. From the highest quality professional haircuts and memborable conversations, to our attentive staff and use of only the best barber products, we always go the extra mile to ensure that you leave looking and feeling your best.
All American Barbering is proud to be veteran owned and operated, so you can feel good knowing that your patronage is supporting a small business. Contact us today to schedule an appointment with one of our expert barbers!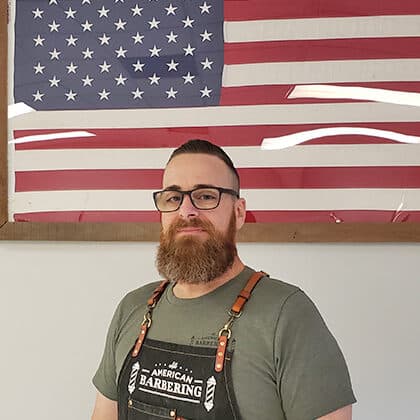 My name is Nick Duplechine, I am the owner of All American Barbering.  As a life long resident of Lafayette Parish I am proud to serve the men of the area and provide a superior barber experience.
We offer online scheduling for no wait barber services, let's be honest who wants to wait all day waiting to look fresh. We have early morning and after 5pm hours to accommodate the working man. We are bringing back the traditional craft of barbering.
All work is finished by a straight razor for that extra sharp look!  Thank you for choosing All American Barbering!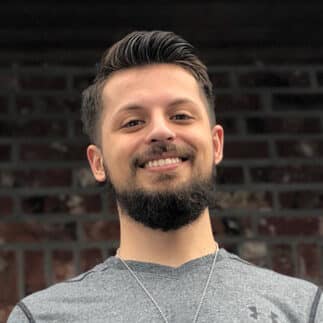 After many successful black operations missions, fighting terrorism foreign and domestic Larry was recruited to security detail at All American Barbering.
He brings discipline and the dedication to serve his community. He does have a soft side and will show it when offered a treat. However make no mistake he is a highly trained very disciplined guard dog. PS, We made this up.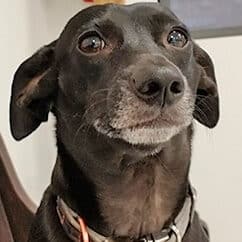 After honorable service to his country Douglas needed a challenge. Reconnecting with his Platoon Leader Larry, Doug accepted a contract with All American Barbering as "Head of Security".
Doug possesses a unique skill set he acquired while running "Black Ops" missions. He speaks 7 languages and is a skilled Interrogator. He is an expert in psychological warfare, and things not yet declassified. Disclaimer – this bio is highly exaggerated!